Acupuncture in Latin America
Traditional and modern acupuncture (without needles). Therapies: magnetopuntura, laserpuncture, electroacupuncture, auricular, herbal medicine .
traditional and modern acupuncture (without needles). Therapies: magnetopuntura, laserpuncture, electroacupuncture, auricular, herbal medicine
therapies and natural acupuncture herbology are made. Diagnostic for each person according to Chinese medicine to hit with points and better treatments to improve your health or apply preventive medicine are made. The effectiveness of acupuncture is recognized by the World Health Organization (WHO / WHO) according to scientific studies for many diseases and symptoms, though the acupuncture may cover
More...
Natural medicine in América Latina
Therapeutic Grade Essential Oils "Young Living"...
Homeopathy in América Latina
100% natural treatments to prevent, treat and cure diseases such as diabetes, irritable bowel syndrome, menopause, prostatitis, impotence, gastritis, polycystic ovaries, kidney stones and bladder,...
Private Clinic - Nutritional care to adult patients, children and elderly people, healthy or pathology where proper nutrition is part of their treatment. In the field of preventive medicine, clinical nutrition using giving advice to prevent the occurrence of diseases linked to inadequate nutrition. Staffed by MSc. Astrid Sanchez, a nutritionist and a Masters in Nutrition, Food and Metabolism.
relaxing massage, holistic massage, sports massage, baby massage, pregnancy massage, chiropractic, dry brushing, Shiatzu.
Company staff consists of a professional trained in Lima and 15 years of experience in the country and abroad.
Physical therapy in América Latina
We are a group of professionals dedicated solely to the fight against stress ...
Chiropractics in América Latina
Course chiropractic and osteopathy with duration of one week, three hours of daily classes, two theoretical and practical time with the patient, taught by Alejandro...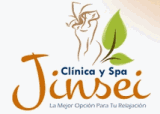 It is a pleasant place to revitalize and balance the harmony that humans needed to maintain a healthy, relaxed and healed life.
Relaxation therapy, Oriental medicine techniques in aesthetic rejuvenation and well-being to implement their clients and patients.
mission:
To provide a professional and comprehensive service in which our customers and patients can experience the unique scope of harmony, beauty
More...
Iridology, naturopathy, reiki, dowsing, ortho-molecular nutrition, bio-magnetism, new medicine Germanic naturism.
Doctor, is performed using acupuncture and magnetism therapies to cure all kinds of diseases without drugs or pain.
Rehabilitation centers in América Latina
We are a center for the prevention and treatment to people with drug problems. alcohol, depression, behavior, panic attacks. ...
Apitherapy, healing with bee stings and bee products.
Permanetentes workshops:

- Yoga, tai-chi and personal development

- Training of popular educators.

- Therapy for emotional problems individual and group level.

- Medicinal therapies biomagnetism

- Prenatal Preparation
Nuestras Páginas Amarillas en Español
Les invitamos visitar también: