Ambulances in Latin America
Our company provides home health care, transportation and basic and advanced support in type ii and iii ambulances, unlimited attention or urban location or age; rental.
Our company provides home health care, transportation and basic and advanced support in type II and III ambulances, unlimited attention or urban location or age; Rental type II ambulance for SMEs; emergency coverage at sporting events; vacation plans; institutional celebrations in compliance Lopcymat and occupational medicine, in order to ensure the most precious... the life and health of our members
More...
Ambulance service, transfers inside and outside the country, covering all kinds of events.
Budget without commitment
Attention 24 hours
Médicos en los Estados Unidos - AmarillasEstadosUnidos.com
Diagnóstico, tratamiento y control de enfermedades respiratorias agudas y crónicas en niños....
Clinics and hospitals in América Latina
Distribution and sale of media use radiographic contrast: oral, injected, enemas. ...

We have ambulances 4x4, fully implemented under the rule of the Ministry of Health, type I, II and III, with roll bars, radio antenna others.
We are in Talara, Piura, Sullana.
We have experience in transfers to all destinations, including interprovincial (Lima and others), certified pursuant minutes.
We include home oxygen therapy service.
We attended events.
We service companies.
We offer transfers, medical home visits, ambulance service, medical topics for companies, medical coverage for events, etc. ambulance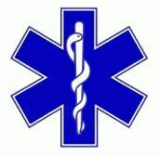 Company dedicated to medical transportation of patients in intensive care units and air ambulance transfers are performed nationally and internationally.
Medical equipment renting in América Latina
Distributor of oxygen ggas Metal SRL, Sell and rent oxygen concentrators, equipment for C -PAP Sleep Apnea, Tobos oxygen , oxygen regulators, oximeters . ...
Nursing services in América Latina
Neosalud is a health services administrator, inspired by providing patients with medical and high quality nursing home services; also we rent medical equipment, medical and...
Economic transfers in and out of the incubator transfers cd special events coverage.
Ambulance service, transportation Lima and provinces, emergency care and emergency transportation in type II III ambulances with defibrillator and ventilator with medical and paramedical personnel, rent of ambulances for all kinds of events, medical consultation service at home, home health care, home nursing service.
Automotive bodywork in América Latina
Bodyworks manufacture trailers and semitrailers such as platforms, vans, y4 camabajas 3 axes, tanks, dump trucks, encapsulated, railings, etc. with excellent quality. ...
Service of ambulances equipped for transfers emergencias of any type.
Our services:
* Transfers
* Emergencias
* Memberships
* Incubator for transfers
* Memberships for schools and companies.

Company dedicated to the specialized manufacture of movable medical units, ambulances and vehicles of rescue.
Any type of medical unit, any specialty, on any type of chassis.
Seriousness and verified professionalism
Nuestras Páginas Amarillas en Español
Les invitamos visitar también: