Dermatologists in Latin America
Homeopathy service in medical center.
Homeopathy service in medical center.
Clinic Dermatology and Aesthetic Medicine, provide care for adults and children patients with diseases of skin, hair and nails, wart removal, treatment of hair loss, infeciosas skin diseases such as acne, rosacea, vitiligo, psoriasis, allergies, fungal skin biopsy is performed.
We also perform aesthetic medicine treatments such as stain treatments, arrugitas, scars, hair removal, weight loss plan diets supplements and medical
More...
Plastic surgery in América Latina
Specializing in aesthetic medicine and plastic surgery, facial and body (botox, hyaluronic acid, collagen, platelet-rich plasma), increased and toning buttocks, liposuction Rejuvenation Center. ...
Beauty salons in América Latina
Dyes professional stylists, Alfaparf, anven, colortech, Xiomara, yellow. ...
Centro dermatologico we offer specialized and personalized attention: application of Botox, hyaluronic acid fillings, peeling, acne, scars, spots on the face, allergies, vitiligo, etc.
1
-
72150
Fumigation - plumbing - masonry
* Fumigation services
We offer our services and products against creeping pests, chewing and flying, rodents, pests, bats, wall fungus, mites, dengue, bacteria and germs, traps, feeders for rats and mice, etc.
We combine the
More...
Doctors in América Latina
Attention to major and minor fields of surgery, immunizations, hospitalization, gynecology, medicine, etc.. ...
Treatment center venous problems such as varicose veins, ulcers, thrombosis, diabetic foot, spider veins. All made by Medical Phlebologist specialized in Mexico, Brazil and France. Laser cutting edge technology and radio equipment.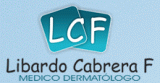 Dermatologist, skin diseases, laser hair removal, facial rejuvenation, botulinum toxin, microdermabrasion, peeling, platelet-rich plasma, intense pulsed light, radiofrequency, with hyaluronic acid fillers.
Sales of medical equipment in general with emphasis on aesthetics and urology equipment. We represent companies with advanced technology: ArthroCare ENT, EDAP TMS, LISA laser, RZ Medizintechnik, FOTONA dental Anchorfree, ADDS, EFB Beaute, Mediclase, etc.
Natural medicine in América Latina
Medical naturist quality this is the blog of naturopathic physicians most important quality, treatments and medicines for all kinds of diseases, tips for living a...
Specialist in diseases of skin, hair and nails.
It is a company dedicated to dermatology and cosmetic dermatology clinic for both women and men. body facial rejuvenation, botox, fillers, facelift without surgery, localized cellulitis.
Nuestras Páginas Amarillas en Español
Les invitamos visitar también: