Neurologists in Latin America
Specialist clinical neurology, studies in mexico df, certified by the mexican council of neurology.
Specialist clinical neurology, studies in Mexico DF, certified by the Mexican Council of neurology.
early stimulation to children with disabilities and psychomotor retardation, speech therapy, physiotherapy relaxing anti-stress, neurological, traumatologica are equipped with latest technology equipment home price is reasonable.
Doctors in América Latina
http://www.guiamedicasalud.com/guide/doctors.htm
Hospital, general medical services, medical specialists, laboratory, pharmacy, radiology and images. ...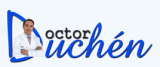 The Center for Neurological Diseases, under the direction of Dr. Luis Miguel Rodríguez DUCHEN, neurosurgeon and spine surgeon, provides specialized people with back pain, neurological diseases and spinal column to the current international protocols attention.
allows immediate Neurodiagnostic studies such as MRI, tomography, electroencephalography, electromyography, evoked potentials, radiology and digital access specialized laboratory.
Treatment for musculoskeletal , neurological, spinal injuries , stress , chronic sequelae of injuries and degenerative diseases .
Thumbnail Kinesio Taping ( tapin ) .

Decreased expansion wrinkles and lines .
Neurosurgery of adults and children, microsurgery, minimally invasive surgery, surgery of the nervous system highly complex skull base surgery, neuroendoscopic spine surgery and peripheral nerve
Rehabilitation centers in América Latina
Company dedicated to the elimination of stress and recuperaci?nd and the self-esteem in young people, adolescents and adults....
Cancer treatment in América Latina
It is a company that manages a natural product called uprone, is an adjuvant that activates specific metabolic and strengthens the immune system....
Service provides medical consultation in neurology for children and adults, electrophysiological studies to rule out neurological diseases with electroencephalogram, cerebral MAPERO, electromyography and driving speed, auditory and visual evoked potentials, electroretinograms.
Physical therapy and rehabilitation.
Center neurological and neurosurgical specialties
Electrodiagnosis.
EMG or electromyography evaluates the electrical activity of muscles. This test is usually performed along with nerve conduction studies and both are very useful in the diagnosis of diseases such as carpal tunnel syndrome, trapped nerves in the neck, back or limbs, widespread problems with nerve function and primary muscle diseases such as muscular dystrophy and many other conditions
More...
General surgery in América Latina
- Consulting service specializing in breast - Disgnostico and treatment of breast cancer - Diagnosis and treatment of breast diseases - Oncoplastic surgery - Biopsy...
Sports medicine in América Latina
Cardiac rehabilitation for risk factors Cardiac Rehabilitation Hypertension and exercise Diabetes mellitus and exercise Adult obesity, childhood obesity and exercise Fibromyalgia and Exercise Physical injury...
Neurosurgeon / Spine Surgeon
Teaching Medical Center Paradise
We have a group of engineers and medical professionals with extensive experience in the manufacture or processing of implants for craniotomy to measure, in record time, titanium, methyl, among others. We also have Neurosurgery: cervical, lumbar, thoracic boxes, also in pedicle screws, plates, etc.
PGI has the business mission: to design, manufacture and market bone implants with international quality at competitive
More...
Nuestras Páginas Amarillas en Español
Les invitamos visitar también: