Osteopathy in Latin America
Specialists in physical and osteopathy.
Specialists in physical and osteopathy.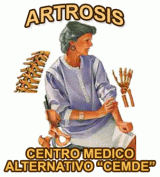 Relief and cure for cervical arthritis, frozen shoulder, carpal tunnel, early osteoarthritis of the hip, knee osteoarthritis and other chronic sports injuries. Manipulations, trofoterapia, electroacupuncture biofeedback electrobiofrecuencias and total.
Physical therapy in América Latina
Physiotherapy and rehabilitation clinic quality of life programs for elderly and neurological, comprehensive treatment of fibromyalgia, pre and postoperative prosthesis, physiotherapy in general. ...
Chiropractics in América Latina
We give to care of different annoyances without medecines neither invasive surgeries nor methods We take care of cases of: Dolores of back, neck, shoulders,...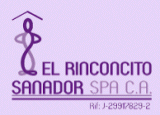 Alternative therapy center dedicated to comprehensive health care, where we offer natural noninvasive techniques.
We are a clinic that performs comprehensive physiotherapy and osteopathy treatments on your own.
Nutrción and alternative treatments like acupuncture and osteopathy.
Natural medicine in América Latina
Herbal Remedies or Herbal: Production and marketing of medicinal plants (fresh or dried in the sun) highlighting its importance, significance and relevance: Stevia...
Acupuncture in América Latina
Valdivia acupuncture treatment for fibromyalgia pain, arthritis, lumbago, irritable bowel syndrome, gastroesophageal reflux, diarrhea, insomnia, anxiety, depression, work stress, fatigue, lack of energy, facial palsy,...
Chiropractic Center of Uruguay, dedicated to teaching and patient care with alternative medicine chiropractic and especially China, chiropractors and physical therapists led by trained abroad.
Rehabilitation centers in América Latina
Clinical-professional program for the treatment, rehabilitation and social reintegration of addictions and other mental health problems. Programs: ambulatory, clinical by day, clinic at night, residential...
Center osteopathy, massage and beauty treatments in archidona, Malaga.
Physiotherapy center, with professionals trained in manual therapy, osteopathy, manual lymphatic drainage.
Nuestras Páginas Amarillas en Español
Les invitamos visitar también: