Osteopathy in Latin America
We are a clinic that performs comprehensive physiotherapy and osteopathy treatments on your own.
We are a clinic that performs comprehensive physiotherapy and osteopathy treatments on your own.
Chiropractic Osteopathy is a discipline of scientific art of healing that deals with the pathogenesis, diagnosis, therapy and prophylaxis of functional disturbances and pain syndrome and other disorders related neurophysiological effects static dynamic locomotor system in particular column spine and pelvis by stimulating the ability fisioreguladora immunological processes and self-healing of the human body pathology and to treat all ailments
More...
Physical therapy in América Latina
Health service delivery level in Physiotherapy I for optimal development of the functionality of human movement, through physical activity, therapeutic tools that provides sports rehabilitation...
Chiropractics in América Latina
Chiropractic Orthopedic and Rehabilitation Centre, S.A. Dr. David P Tyggum doctor of chiropractic from 1998 to date - Guatemala City. PhD "summa cum laude" chiropractor,...
Our center offers professional osteopathy therapy European training, alternating acupuncture, laser puncture, flexion distraction treatment for back health and overall neck, jaw, hips disfunsión of "iliac" pubalgia, migraines, short legs , scoliosis, asthma, epilepsy, disfunsión skull, premature aging, stress and more.
Physiotherapy center, with professionals trained in manual therapy, osteopathy, manual lymphatic drainage.
yoga classes
stretching
postural correction
relaxation
Thursday 10:30 am
3 e/41 y 42 Nº481 primer piso - La Plata - Prov. de Buenos Aires - Argentina
Natural medicine in América Latina
Conference identity, motivation, awareness and personal growth. Camba philosophy and export "chacoca" the bolivian faraom. Annex providers of solutions and services in air conditioners...
Acupuncture in América Latina
Graduate specialized in Europe and Asia. 30 years experience. Treatment of migraine, allergies, chronic pain, stress, paralysis, asthma, spine, osteoarthritis, arthritis, deafness, tinnitus (ringing in...
Thomsen Chiropractic Clinic is installed in Córdoba, with over twenty five years experience. From the first day to the last, it is remarkable the level of care that is provided to patients.
The main function is to ensure that patients can fully enjoy your health, naturally. That they are proporcina a friendly atmosphere and an effective treatment.
Consultório of osteopathy, natural medicine, manipulation treatments, acupuncture, open Monday to Saturday from 08:00 to 21:00 hours. Treatment post-traumatic rehabilitation handling etc ...
Some of the diseases that tratala osteopathy are:
- Vertebral atrocis colunmna
- Herniated discs, sciatica
- Tingling arms
- Dizziness and vertigo
- Joint pain in the hip, knee, ankle, shoulder, etc.
- Visceral addiction problems: digestive, respiratory, renal, etc.
- Cranial problems Posttraumatic
- Depression, pain cabaza, insomnia
Shifts and cosultasse attend telephonically.
Guía de trabajo y empleos en América Latina - GuiaTrabajo.com
http://www.guiatrabajo.com
Encuentra trabajo o personal en América Latina. Anuncios gratuitos con curriculum.
Rehabilitation centers in América Latina
Nuevo Renacer Inc. behavioral rehabilitation center and reformation, constitutes a non-profit organization dedicated to the rescue and rehabilitation of those who are immersed in drugs,...
Chiropractic Center of Uruguay, dedicated to teaching and patient care with alternative medicine chiropractic and especially China, chiropractors and physical therapists led by trained abroad.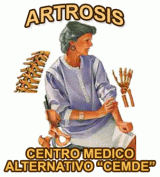 Relief and cure for cervical arthritis, frozen shoulder, carpal tunnel, early osteoarthritis of the hip, knee osteoarthritis and other chronic sports injuries. Manipulations, trofoterapia, electroacupuncture biofeedback electrobiofrecuencias and total.
Nuestras Páginas Amarillas en Español
Les invitamos visitar también: