Pedagogues in Latin America
Psychological and educational attention. assessment and intervention in learning difficulties. guidance on conduct disorder and attention deficit hyperactivity without. guidance and.
psychological and educational attention.

Assessment and intervention in learning difficulties.

Guidance on conduct disorder and attention deficit hyperactivity without.

Guidance and support in disorders in language development.

Neurological stimulation program Neuronet
Psychological evaluation and intervention for adolescent children and adults
Psychologists in América Latina
Treatment of insomnia, depression, anxiety and weight control. Counseling to people with alcohol problems and smoking. ...
Guía de trabajo y empleos en América Latina - GuiaTrabajo.com
http://www.guiatrabajo.com
Encuentra trabajo o personal en América Latina. Anuncios gratuitos con curriculum.
Attention in educational psychology, evaluation and application of therapy in attention deficit disorders (ADHD), autism, learning difficulties, habits of studies, mathematical logical reasoning, behavior guidance to parents, children, and family representatives.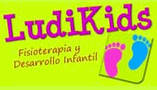 We are a specialized physiotherapy center for children and early learning.
We offer services in physical therapy, speech therapy, infant massage, prenatal massage and exercises and school tutoring.
view our facebook: ludikids- physiotherapy and child development
Psychology.
Therapy: individual, couple, learning disability.
Psychotherapy in América Latina
Treatment and rehabilitation of addict people to addict drugs or alcohol by means of therapies directed by specialized personnel and ex- groups of that with...
Psychotherapists in América Latina
Clinic of psychological attention, neurolingu?stica programming pnl, ericksoniana hipnoterapia, advising in: problems of conduct, difficulties in the learning, early stimulation, emotional intelligence, etc....
Evaluation and psychology attention to children and adolescents with functional diversity, attention deficit and learning difficulties
Service integral psychology and psychological care of Zulia, has for you the best psicolologos you provide individual psychotherapy for children, youth and adults, couples therapy, among others, and psychologists that will provide children and young people of school age in individual attention academia.
Psychological Counselling Center and Comprehensive Care.
Psychology, counseling, skills, timely stimulation, tutoring, nutrition counseling and psychometric evaluations.
Special schools in América Latina
We give comprehensive care to adult children and youth in the areas: educational psychology, psychology, occupational therapy and speech therapy ...
Care for children and adolescents with autism and developmental disorders. Aba therapy approach. stimulation of language, speech therapy, psychology, occupational therapy, physical therapy, behavioral counseling, academic, social and autonomy.
Psychotherapy children, adolescents and adults. Marriage counseling, grief therapy, stress, mental examination, permission to leave minors. (By appointment)
Nuestras Páginas Amarillas en Español
Les invitamos visitar también: