All kinds of treatments for both aesthetic and foot health are made.
Calluses, fungus, ingrown nails, nail reconstruction , correction of nails, silicone orthotic , antifungal in general.
Attention Monday to Sunday prior appointment 8-7 pm
Farmaceutical makes masterful preparations. Natural. Chemical treatment of diabetic foot, varicose ulcers with excellent results.
Get up to 85% discount on the purchase of your medicines and medical services. ...
AGUALEY is engaged in producing and selling distilled water, demineralized, deionized chemically pure.
Special for Industry, refrigerants, and other processes Laboratoios economic activity. Bulk packaging.
Company dedicated to the commercialization of medical equipment, surgical equipment, drugs, supplies, implements and medical accessories, furniture equipping hospitals and clinics, rehabilitation devices, respiratory, orthopedic, gynecological, pediatric, and any other lawful activity related trade according to the purpose of the enterprise, commercial representations of medical and drug houses, national and international.
Distribution and manufacturing of products for diabetes for Puerto Rico, Central and South America.
Company of product manufacture for the pharmaceutical industry and that in addition makes naturistas products...
Pharmaceutical product importer, legally constituted in the ministry of health and sports.
National and imported medicines, gifts, perfume shop, measurement of pressure, diagnosis of the pregnancy...
Empresa dedicada al suministro e instalaciones en sitemas de gases medicinales, sitema modulares para terapia intenciva, manifold, compresores grado medico, consolas para encamados, equipos...
Virtual drugstore. all medications in one place homes and offices nationwide.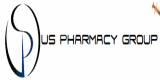 Distribution and exclusive representation for Central America, Caribbean and the pacific south of polymeric gel products " Dr. lenox". products and materials of podologico, orthopaedic and medicinal use divided in 2 groups: - orthopaedic the podologica line/, destined mainly to the care of the foot and reduction of the plantar impact. - hospitable line, of use in rehabilitation of scars,
More...
Av.Centenario N° 31, Costa del Este. - Panamá - Panama