Distribution and manufacturing of products for diabetes for Puerto Rico, Central and South America.
Pharmaceutical establishments, sale of medicines. ...
All kinds of treatments for both aesthetic and foot health are made.
Calluses, fungus, ingrown nails, nail reconstruction , correction of nails, silicone orthotic , antifungal in general.
Attention Monday to Sunday prior appointment 8-7 pm
I specialize in translation and editing of articles, papers and reports to and from English in the fields of genetics, biochemistry, medicine, pharmacy and laboratory.
Representations, commercialization and distribution of pharmaceutical products, medical, odontological articles and products generally for the taken care of treatment and of the health....
Virtual drugstore. all medications in one place homes and offices nationwide....
Pharmaceutical product importer, legally constituted in the ministry of health and sports.
Virtual drugstore, all medications in one place, offices and homes nationwide drugstore most visited by Internet users in the world.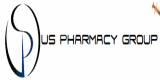 Distribution and exclusive representation for Central America, Caribbean and the pacific south of polymeric gel products " Dr. lenox". products and materials of podologico, orthopaedic and medicinal use divided in 2 groups: - orthopaedic the podologica line/, destined mainly to the care of the foot and reduction of the plantar impact. - hospitable line, of use in rehabilitation of scars,
More...
Av.Centenario N° 31, Costa del Este. - Panamá - Panama
The continuous technological development experienced by our organization in recent years has allowed us to position ourselves in a vanguard in the market for commercial...
Company dedicated to the commercialization of medical equipment, surgical equipment, drugs, supplies, implements and medical accessories, furniture equipping hospitals and clinics, rehabilitation devices, respiratory, orthopedic, gynecological, pediatric, and any other lawful activity related trade according to the purpose of the enterprise, commercial representations of medical and drug houses, national and international.