Plastic surgery in Latin America
Plastic, aesthetic and reconstructive surgeon.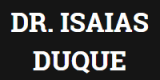 Plastic, aesthetic and reconstructive surgeon.
Dra. Amber Suarez. Specialist in Dermatology.

* Skin Diseases
* Diseases of hair and nails
* Moles - Tumors - Skin Cancer
* Dermatologic Surgery
* Varices
* Cosmetic Dermatology: Stains and scars

Appointment, consult our phone number on Mondays, Tuesdays and Saturdays.
Médicos en los Estados Unidos - AmarillasEstadosUnidos.com
- Medicina general (adulto mayor, adultos y niños) - Control de enfermedades crónicas (hipertensión, diabetes, colesterol y triglicéridos) - Medicina preventiva (Control sano, crecimiento y...
Mediccenter more than a medical center, is a cozy place where medical, occupational and aesthetic services are provided to all individuals and companies that want to implement a new lifestyle with healthy, alternative and innovative disciplines for physical, aesthetic, mental and emotional.
With guidance on risk prevention and effective treatments: medical, body, facial, alternative therapies, occupational health. You have the professional
More...
We are a company that makes and commercializes to everybody equipment of electro aesthetic medicine. with more than 35 a?s of experience in the market of the aesthetic one and is present in more than 30 countries and 4 continents. We have all the alternatives in equipment with the main treatments: cavitation, radio frequency, pressed light intense, among others.
Medical Group specializes in the study and treatment of scalp problems, solutions, medical, surgical, aesthetic and cosmetic as transplants, lipoinyection and biostimulation (PRP) hydrations, infiltration and tatoo.
Dermatologists in América Latina
Services and cosmetic dermatology clinic in Bogota ...
Clinics and hospitals in América Latina
Diagnosis and treatment of headaches, migraines, nervousness, restlessness, insomnia, sadness, poor sleep, seizures, crisis anguish and despair, repetitive ideas, thoughts of not wanting to live,...
Only in Guatemala, hair transplant center nova have the latest and most advanced technology for hair transplantation.
Ambulance service basic technical crew aph, transfer of patients, higher medical clinics, hospitals, medical appointments, treatments. Also sporting events.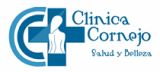 Medical Center , which provides health services to the community , has specialties in general , with the specialties of plastic and cosmetic surgery and the most important occupational health
Beauty salons in América Latina
Welcomes, I am Anita Gutierrez, under a totally novel concept in physical preparation and integral beauty, the CENTER NEW BEAUTY is located in the freshest...
Clinical Modena, recognized professionals becomes treatments of the specialty with modern equipment, directed by the Dr. Mario Cornejo member Opening of the society of plastic surgery of the Peru, specialized in Argentina and courses in the USA.
Nuestras Páginas Amarillas en Español
Les invitamos visitar también: