Plastic surgery in Latin America
Plastic, aesthetic and reconstructive surgeon.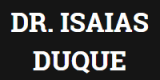 Plastic, aesthetic and reconstructive surgeon.
Doctors in América Latina
Specializing in the care of patients with pain difficult to control Medical Center. Highlights include diseases such as low back pain (LBP), cancer pain, neuropathic...
Dermatologists in América Latina
Clinical dermatology, cosmetic dermatology, dermatologic surgery, dermatologic treatments, beauty treatments, body treatments, dermatology anti age, laser department...
Only in Guatemala, hair transplant center nova have the latest and most advanced technology for hair transplantation.
Espcialidades Clinic, aesthetic dentistry and spa.
Clinics and hospitals in América Latina
Transtornos cerebral, emotional, individual psycotherapy, of pair, family....
Guía de trabajo y empleos en América Latina - GuiaTrabajo.com
http://www.guiatrabajo.com
Encuentra trabajo o personal en América Latina. Anuncios gratuitos con curriculum.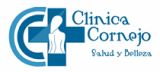 Medical Center , which provides health services to the community , has specialties in general , with the specialties of plastic and cosmetic surgery and the most important occupational health
Clinic with specialized care in modern medicine and regenerative. Featuring products from the most innovative technology to improve the health and quality of life. ozone therapy, hydrotherapy, prolotherapy, hyperbaric medicine
Centros de estética en los Estados Unidos - AmarillasEstadosUnidos.com
Tenemos los mejores tratamientos corporales y faciales no invasivos. equipos de ultima tecnologia. Tratamos lineas, arrugas, manchas, puntos negros, acne, flaccidez, etc. celulitis, tonificacion,...
Medical centers in América Latina
Comprehensive care for renal patients. Service of acute and chronic hemodialysis. Prevention and treatment of kidney diseases. Kidney, bladder and prostate ultrasound. Implant catheters for...
We are highly specialized in plastic, aesthetic and reconstructive surgery outpatient hospital.
We conducted liposelection HD.
Laser Center: removing moles, warts, hyperchromic spots, acne scars, fine wrinkles on face, tattoo removal, removal of cavernous hemangiomas and planes, reduced stretch marks, decreased sagging skin, etc..
Treatment center venous problems such as varicose veins, ulcers, thrombosis, diabetic foot, spider veins. All made by Medical Phlebologist specialized in Mexico, Brazil and France. Laser cutting edge technology and radio equipment.
Nuestras Páginas Amarillas en Español
Les invitamos visitar también: