Psychiatrists in Latin America
Psychiatric consultation, family therapy, chemical addictions are made, our office is located in the center of contreras cáceres diagnosis and treatment srl.
psychiatric consultation, family therapy, chemical addictions are made, our office is located in the center of Contreras Cáceres diagnosis and treatment SRL. Located at the address above described. We accept safe rebirth.
Consultations are Mondays and Fridays from 3 to 6 pm and Wednesday and Thursday from 9 -12 pm.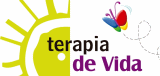 Resolution of marriage, sexual conflicts, domestic violence, child behavior problems, inappropriate language, learning, memory loss, alcoholism, smoking and drug abuse, weight control, eating disorders, anorexia, bulimia, traumas, phobias, healing through hypnosis, suicide attempts, depression, management of muscle pain, insomnia, stress, despair, anger, sexual abuse, mental disorders due to medical illness, terminally ill patients, management of hatred and repentance, certificates and
More...
Psychotherapists in América Latina
Individual, couple and family, especially teenagers, vocational counseling, NLP, forgiveness therapy, healing mental illness. ...
Psychologists in América Latina
Clinical Psychologist, Psychotherapist Individual and Couple....

Care and treatment of emotional and behavioral disorders in children, adults and elderly: depression, anxiety, stress, phobias, insomnia, obsessive-compulsive disorder, Alzheimer's disease, bipolar disorder, addictions, etc.

Comprehensive development foundation for intervention in mental health, occupational health and safety as well as assistance and participatory training to children, adolescents, individuals and / or groups within the family space, education, employment and community that possess training projects, training and social emotional growth.
Guía de trabajo y empleos en América Latina - GuiaTrabajo.com
http://www.guiatrabajo.com
Encuentra trabajo o personal en América Latina. Anuncios gratuitos con curriculum.
Rehabilitation centers in América Latina
Pioneers in the development of preventive activities to the consumption of psychoactive substances, in educational institutions and referrals to rehabilitation centers for patients who require...
Attention to depression, anxiety, behavioral disorders, mental illness or nervous disease.
Nataly Ibarra - psychologist
- Pep talks
- Therapies family, business
- Supportive Therapies
- Couple Therapy
- Relaxation therapies
- Parent School
- Vocational guidance
Attention children, youth and adults
Problems with drugs?
Forgotten people you love? feel you have lost control ?, consuming drugs and alcohol consumption impairs their relationship in family and work ?, believed to have hit bottom and need help ?, tried out but failed?
We will provide the support you need !!
No physical, moral or psychological abuse. Treatment of addictions, drugs, alcohol, snuff, games, misconduct. Medical, psychological,
More...
Doctors in América Latina
Consultation mastology, digital mammography, breast ultrasound, bone densitometry, ultrasound-guided biopsy and punctures. Everything you need in one place ...
Psychotherapy in América Latina
Installing virtual gastric band. And oral mesh. General medicine. ...
Treatment and rehabilitation of alcohol and other drugs such as cocaine, marijuana, crack, éxtacis, gambling, etc.. We have two clinics one in the warm central Pacific Puntarenas
Foundation dedicated to the promotion and prevention of emotional wellbeing and management of emotional problems and mental health of children and adults, couples, families and groups through interdisciplinary care teams with highly trained in psychiatry, psychology and sexology professionals.
Nuestras Páginas Amarillas en Español
Les invitamos visitar también: