Psychiatrists in Latin America
Psychiatric consultation, family therapy, chemical addictions are made, our office is located in the center of contreras cáceres diagnosis and treatment srl.
psychiatric consultation, family therapy, chemical addictions are made, our office is located in the center of Contreras Cáceres diagnosis and treatment SRL. Located at the address above described. We accept safe rebirth.
Consultations are Mondays and Fridays from 3 to 6 pm and Wednesday and Thursday from 9 -12 pm.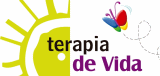 Resolution of marriage, sexual conflicts, domestic violence, child behavior problems, inappropriate language, learning, memory loss, alcoholism, smoking and drug abuse, weight control, eating disorders, anorexia, bulimia, traumas, phobias, healing through hypnosis, suicide attempts, depression, management of muscle pain, insomnia, stress, despair, anger, sexual abuse, mental disorders due to medical illness, terminally ill patients, management of hatred and repentance, certificates and
More...
Psychotherapists in América Latina
Specific therapies designed for children and adults. - Cure phobias. - Compulsions and addictions. - Attention Deficit. - Fear of things...
Psychologists in América Latina
Psychotherapy children, adolescents and adults. Marriage counseling, grief therapy, stress, mental examination, permission to leave minors. (By appointment) ...
Dra. Marcela Hazim Musa is a psychiatrist specializing in cognitive behavioral therapy
Dr. Jarvis Hazim psychiatrist is a doctor specialized in pharmacological management
Insomnia
Psychosomatic pain
Addictions
Personality disorders (disorders of conduct and behavior)
Couples Therapy
Bipolar affective disorder
Depression
Dementia (Alzheimer)
Anxiety disorders, phobias, obsessive-compulsive disorder, posttraumatic stress
organic psychoses (for epilepsy)
Schizophrenia
Eating behavior disorders (anorexia nervosa, bulimia and obesity)
Neurodevelopmental disorders in children, juvenile and adult (ADHD, mental retardation, hyperactivity, impulsivity, learning difficulties)
Rehabilitation centers in América Latina
Rehabilitation center with updated operating permits . Word "therapy" is a general term that can be used to describe a variety of activities designed to...
Doctors in América Latina
Specialized pain clinic and ozone therapy center for treatment of chronic pain , shoulders, hips, knees, herniated discs , etc. . ...
Dr Elias Perez Abraham.

Psychiatrist.

Cognitive Therapy.

Treatments with or without medication.
San Lorenzo 3414 - Rosario - Santa Fe - Argentina
"Addiction Treatment Center De nuevo a la Vida "
Diagnosis and Treatment Center professional in all kinds of addictions
"Back to Life"
A desicion-time can change your life and your family... call us!
Men-only treatment
women-only
(Separate houses)
- Gambling
- Alcoholism
- Drugs
- Behaviour
Psychotherapy in América Latina
Working for the emotional, physical and spiritual human being. ...
Guía de trabajo y empleos en América Latina - GuiaTrabajo.com
http://www.guiatrabajo.com
Encuentra trabajo o personal en América Latina. Anuncios gratuitos con curriculum.
Polyclinic at your fingertips. Premier campus at any time especially in times when the situation is difficult for you and your family.
Let's address
Our headquarters in Montevideo and Canelones
Child and adolescent psychiatrist, trained in University of Chile.
Clìnica El Loa Granaderos 2924 - Calama - Antofagasta - Chile
Nuestras Páginas Amarillas en Español
Les invitamos visitar también: