Rehabilitation centers in Latin America
Podiatric functional recovery center. foot pathologies treatments in children, adults diabetic foot specialist, foot risk and elderly templates and care products foot.
Podiatric Functional Recovery Center.
Foot pathologies treatments in children, adults
Diabetic Foot Specialist, Foot Risk and Elderly
Templates and care products Foot
Professional Center of treatment and integral rehabilitation for persons with problems of addictions (alcohol, drugs and ludopatia).
Physical therapy in América Latina
Carver Industries specializes in the manufacture of materials for tarapia physical and rehabilitation, such as stretchers, parallel, platforms, stairs, ramp, etc....
Equipment sales and magneto ultrasound and electrotherapy.
Semipassive fitness center "toning tables", toning tables of muscles, facial and body treatments, hot stone therapies, anti-stress, lymphatic drainage, reduce size and weight without effort or fatigue.
Psychologists in América Latina
Psychologists specializing in: Individual, (children, adolescents and adults) Couples therapy Family therapy Managing emotions. Experience in behavior-based safety. Recruitment....
Psychotherapists in América Latina
Anguish, anciedad, depression, phobias, attacks of panic, anorrexia and bulimia, addictions. Children: upheavals of conduct and learning, enuresis, phobias....
It specializes in neurological rehabilitation center and intensive neurorehabilitation 8 hours daily meals and transportation accommodations.
It is a private family home with day and night services with personalized attention , infirmary services 24 hours / 7, with physical and occupational therapy and other services.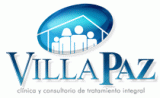 Institution comprehensive treatment of addiction to chemical substances, alcohol, snuff and behavioral addictions like sex, pornography, gambling and pathological codependency.
Guía de trabajo y empleos en América Latina - GuiaTrabajo.com
http://www.guiatrabajo.com
Encuentra trabajo o personal en América Latina. Anuncios gratuitos con curriculum.
Clínicas y hospitales en los Estados Unidos - AmarillasEstadosUnidos.com
Centro Cardiólogico Holosalud Dr Manuel ANtonio Huamán Pisconti...

Services

The main services are there CBA Cochabamba subsidiary are:
- Driving school
- Unit towing and mechanical assistance
- Unit fuels
- Unit washing and vehicle maintenance
- Road Tourism Unit
- Cabin Villa Tunari
Therapeutic community for the rehabilitation and treatment of people addicted to drugs. Experience from the March 21, 1996

Our company is dedicated to the preparation of prostheses in general, for amputees of the upper and lower prostheses imported directly from several important factories, also we made all kinds of orthotic in all types of materials, thermoplastic, aluminum etc.
Nuestras Páginas Amarillas en Español
Les invitamos visitar también: