Retirement homes in Latin America
Home visits monday to friday (3pm - 7pm) weekends (availability) geriatrician offers service to elderly, bedridden patients, bedsores, priests, probes and private nursing homes .
Home visits Monday to Friday (3pm - 7pm) weekends (Availability)
Geriatrician offers service to elderly, bedridden patients, bedsores, priests, probes and private nursing homes
Physical Rehabilitation: fractures, exguinces, dislocations, amputations, sports injuries and labor. care to stroke patients, treatment for pain. Special attention to senior age. Physical therapy for children.
Home Delivery
Rental of hospital beds.
Nursing services in América Latina
Company with five (5) years of experience dedicated to the benefit of services of health at home, such as, infirmary, physical, respiratory, occupational therapy and...
Clinics and hospitals in América Latina
- Clinic Specialized in Diabetes - Hyperbaric Medicine - Hyperbaric chamber - Diabetic Foot ...
We are oriented on special patient care home business, focusing on: care for the elderly, palliative care, personal care, treatments, medication administration, tube placement, physical therapy, and breathing 24/7 at your service care.
Nurse @ sy assistants, taking care of your loved one.
Experience Biosecurity and Calides
Company that works with people with different skills and helps to have a good stay and hope his speedy recovery
Médicos en los Estados Unidos - AmarillasEstadosUnidos.com
- Medicina familiar (niños y adultos) - Experto en cuidado de envejecientes en el hogar - Area Metro-Norte (Toa Baja, Toa Alta, Dorado, Vega Alta,...
If you are considering a residential montevideo can not stop visiting .
We are a residential concerned about the welfare of our residents , so we have several services to stand out among all nursing homes .
Geriatric - Clinical Psychologist.
Consultations in hospital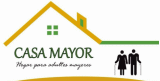 We are a company dedicated to service and daily care of elderly people. We are capacitos to provide the best support. The ideal place for a full life in peace and harmony.
Psychologists in América Latina
Therapies, assessments and workshops. Preschool, children, adolescents, adults, couples. ...
Medical centers in América Latina
Occupational health medical services:, electroencephalography, clinical lab, ultrasound, radiology, spirometry, electrocardiogram, stress testing, general medicine, Audimetrie, ophthalmology, optometry, dentistry, psychiatry, otolaryngology, psychology, ultrasound....
A é uma maca com Ceragem pedras jade emits infravermalho enquanto sem contato massageia physical Sozinho Coluna two patients, indicated some cases of stress, depressed, high pressão, em geral ers between outras Doenças, uma avaliação Faça sua saúde benefit conosco e com to ceragem.
Aging is a natural process of human beings and it is essential to maintain a healthy lifestyle to get healthy and active at this stage.
For a complete medical evaluation, call,
Nuestras Páginas Amarillas en Español
Les invitamos visitar también: