Surgical instruments in Latin America
Company dedicated to the purchase and wholesale and retail of disposable medical and surgical equipment .
Company dedicated to the purchase and wholesale and retail of disposable medical and surgical equipment
Sale of plates, screws, nails, prothesis, fixations, you enmesh, gerdex and compatible.
Medical equipment in América Latina
Eisar biomedical solutions with offices in Cordoba, Tucuman and Buenos Aires, offers solutions in medical technology through consulting, sales and maintenance of medical equipment. ...
With over 50 years in the healthcare market, we are dedicated to the marketing and servicing of equipment endoscopy, gastroenterology, otolaryngology, pulmonology, as well as in everything that you might need in products for surgery, do not hesitate to consultation.
Sale of medical implant surgery - orthopedic surgery - arthroscopy. LCP Locked, Locked Nails, Kirschner wires, Tutor of the femur, tibia, humerus, Doll
Mediclip laparoscopic titanium clip sold in different measures (LT300 and LT200) for videolaparoscopica.atencion surgery all over the country.
Guía de trabajo y empleos en América Latina - GuiaTrabajo.com
http://www.guiatrabajo.com
Encuentra trabajo o personal en América Latina. Anuncios gratuitos con curriculum.
Medical products in América Latina
Dedicated to the marketing and distribution of laboratory glass - stainless steel - acrylic - disposable cleaning materials and biosecurity, medical instruments, accessories and office,...
X-ray accessories, instrumental, consumable mecanoterapia and more sale of for X-rays, (plates radiografijas, konica agfa, liquids revealing, mandiles, gloves, collar, gonadas, covered with lead lenses, cannula of jarcho, chassis, electrical marker, lamp of fourth dark, transfer or pasachasis, paper of registry (for ultrasound).
Sale and distribution of medical and surgical equipment, kit bariatric surgery and we ship cutter has become nationally and deliveries by our office, we issue tax bill and give medical advice, we are at your command.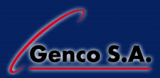 Importer and distributor of medical equpos, surgical instruments, clinical equipment for laboratories, recativos.
Medical material in América Latina
Manufacturer of labels, adhesives, labels for roupas, custom fitas, ribbons, adhesives labels atendendo all national and shipments Territory internacionais. ...
Medical equipment: sales in América Latina
We are a sales and service solutions in radiation protection in Peru, have for sale x-ray equipment, and laptops, mammography, C-arm, processing, chemicals for developing,...
Sale of medical surgical, instrumental, disposable, contraceptive equipment and more materials. We work from Monday to Saturday.
Nuestras Páginas Amarillas en Español
Les invitamos visitar también: